Category Archives:
Reviews
As you might know – I moved recently.
After 7.5 years living at Queen and Spadina, an opportunity arose to move to a much nicer, larger apartment – and after a lot of hesitation and fear of leaving what had turned into my first real home – I took it.
I am now comfortably settled into that new, much larger apartment (for the first time since I moved out of my parents house at 18 I have ensuite laundry, a dishwasher and proper air conditioning!).
But I couldn't have made this move happen without the help of a reliable Toronto moving company.
My last apartment was a 3rd floor walk up, and after 7+ years, I had acquired quite a few things. Summer is also my busiest time of year by far, so having time to pack up that many things just wasn't going to happen on my own.
I hired Cargo Cabbie to help me pack and move because I had read great things about them, and they were consistently rated the best movers in Toronto on Homestars. They were very booked up for the September 1st date of my move (easily the busiest time of year for movers), but managed to fit me into their schedule, thankfully.
I wasn't sure what to expect, as this was my first time ever dealing with movers, and had heard quite a few horror stories from people in the past (never hire a mover from Craigslist if you value your property).
I found Cargo Cabbie's customer service not only friendly, but efficient, thorough, helpful and very quick to respond.
Not once was I left waiting more than a day for an email response, and there was always someone knowledgeable and helpful available on the phone to answer any of my questions during working hours.
The process for getting an estimate was simple – I took photos of my apartment (including inside the closets and cupboards) and emailed them over – and they were able to give me a very thorough and detailed estimate that ended up being quite accurate in the end.
I'll admit I was particularly nervous about the pack, as it seemed very odd to have someone you don't know go through all your things and pack up your life.
On the day of the pack, the team of two arrived on time, introduced themselves, asked me to take them through my apartment and what I needed packed, and returned with all the supplies they needed.
The best part about using their packing service is, not only do you save the time packing – you don't have to get a car and try to find boxes and buy all that bubble wrap, tape and packing paper – they bring everything you need.
Also, they are professionals – so they know exactly how to pack so that your things don't end up broken. Care was taken to ensure anything I owned that contained liquids/powder was wrapped in plastic wrap and packing paper to ensure leaks were impossible. I have so many little things like lipstick and eye shadow that I was surprised they were able to get my entire life packed up that thoroughly in the span of just six hours.
All my framed art was also carefully wrapped in bubble wrap and covered in large long doubled up boxes to ensure the glass wouldn't get scratched or smashed.
During the pack, Javier, the owner, stopped by to ensure everything was moving smoothly and that I was happy with the service.
In the end, I had 53 boxes worth of things! I was shocked to find out that I had somehow accumulated that much stuff over the years, in my tiny one bedroom apartment.
On moving day, they were running about 5 minutes late due to traffic issues, but called ahead to let me know.
The team of four was able to get everything into the moving truck in 1.5 hours, which was great timing considering they were also taking down my shelves and curtain at this time. They bring all the tools needed to take your furniture apart – so you really don't need to worry about anything.
Once we got to the new apartment, they had everything up and in my new space within an hour. It all happened so fast. I was impressed not only with their efficiency and speed, but with how friendly they were – and how helpful they were in helping place the new furniture, and unwrap/unbox anything I needed help with.
Once the move was complete, Javier asked me if there was anything else I needed help with or wanted moved around, and if I was happy with everything. It was great to know I had hired a company that cared so much about how everything went, and wanted to make sure I was 100 percent satisfied with everything before they left.
I am happy to report none of my items were damaged – but I also know that if something had been, they offer coverage for up to $20,000 worth of property, and a form is available right on their website to fill out so you can quickly get your item replaced. I felt great knowing that on the off chance something did break (which is to be expected during a move) I would have easily been able to get the value reimbursed.
I now understand exactly why they are so well known as being the best movers in Toronto. Their reputation has developed and maintained itself over the years because they care about customer service, the team is friendly, the move is effecient, and they ensure nothing gets damaged in the move.
If you're looking for a reliable moving company in Toronto, I highly recommend calling Cargo Cabbie.
I was given the chance to test out the latest in Intel innovation over the past month, via the Dell Venue 8 7000 tablet.
The tablet features Intel's latest and greatest technological development – RealSense.
The first thing I noticed upon unboxing the tablet was its weight. It is by far the lightest and most comfortable tablet I've ever used.
That's not to say it's flimsy, though. The metal exterior and glass screen give it a solid feel, but I never once felt fatigue in my hands from holding it up as I have with other tablets – even when using it for very long periods of time scrolling through Facebook or reading an eBook.
The coolest thing about a tablet with RealSense is its ability to measure items fairly accurately.
I know that sounds strange – but yes, this tablet works like a measuring tape.
I'm in the process of creating a gallery wall out of my vast collection of music festival posters, and I found it incredibly helpful to be able to use the tablet to quickly measure the size of my posters so I could find the correct frames for them.
The way it accomplishes this it through using the 3 different cameras it has located on the back of the tablet.
The difference in angle helps the technology map out the length of an item just as a measuring tape does.
Another feature I found fascinating was Refocus, which takes advantage of the 3 cameras to allow you to take a photo and then play around with the focus after the fact. You can easily decide if you want the foreground to be the focus of the photo, or the background – and if you want, you can have both.
The main way I ended up using the tablet though, was for surfing Instagram and reading. As I always use my ASUS as a mini-laptop (since typing is so vital to my day), this was my first time truly experiencing a tablet as a tablet. Being able to lay in bed and scroll through all the gorgeous photos at such a large size was the main sell for me.
I had always thought I was the kind of person who would never read a novel on a tablet, but this one proved me wrong. I decided to download a novel and try reading it on the Dell. I surprised myself with how fast I was able to read it, and how comfortable it was. It almost has me considering ditching my paperbacks (almost).
If you're looking for a lightweight, sturdy tablet that will travel easy, take gorgeous photos, replace your measuring tape in a pinch, and give you the latest Intel innovation, this is definitely the tablet for you.
This product was loaned to me from Intel for review purposes, but all opinions are my own.
As a bonafide TV buff, I like to think I'm quite knowledgeable on most of the great shows in television history.
As a bonafide hater of sci-fi and aliens all my life – there is one series I always made a point of avoiding, despite being well aware of its important place in the entertainment canon.
Growing up I was always watching something, but as soon as Star Trek came on I would flip the channel. I thought the aliens were hideously terrifying, and it didn't make sense to me that the humans and aliens cavorted together.
As a child I hated anything alien related, though. The thought of life on other planets seemed like the scariest thing imaginable. I remember literally crying at a friends house when she forced me to watch Independence Day. 
Then I met my boyfriend – who happens to be a true blue sci-fi nerd (he literally wore a vintage Star Trek tee on our first date). As it goes when you fall for someone, you start to open the more closed parts of your mind to things you might have previously wrote off, in order to see things through their eyes.
I've now watched Alien, Aliens, Prometheus, Terminator, and now even Star Trek.
I actually had the chance to catch the 2009 movie revamp of Star Trek recently at the Sony Centre, where the Kitchener-Waterloo Symphony masterfully played composer Michael Giacchino's epic score live.
I've wrote before about how incredible it is to watch a movie with the score being performed live in front of you, and this experience was just as beautiful.
Last time though, it was a film I had watched countless times, so I was able to pay more attention to the musicians onstage since I always knew what was about to happen onscreen.
This time, being so completely new to the Star Trek world – for most of the screening I almost forgot they were even there – which is a testament to the level of musicianship conductor Erik Ochsner and his team excel at, as well as a testament to the film storyline itself being so strong and compelling.
Would I have loved it as much if I were watching the original with Shatner and Nimoy? I'm not so sure. I actually sat down to watch the original movie over Easter and fell asleep – so I can't claim I found it quite as compelling. But the revamp was shot with the same adrenaline and humour as modern day action adventure films like The Avengers, so it impressed me in a way I wasn't quite expecting.
With Leonard Nimoy's recent passing before the screening, they also used the night as a tribute to the legend, and it was nice to see the Sony Centre screens lit up with his iconic moments as the night came to an end. I finally understand exactly why the fans love Spock so much.
Star Trek Live In Concert is currently touring cities across North America, find the schedule here.
Last week, I did something I normally loathe doing – I woke up and was out the door before 8am. I have never been, and quite likely never will be, a morning person.
Normally, you'd be hard pressed to find me awake at that hour unless it's for something specifically related to a job, but this time it was for the sake of shoes. Spa treatments and shoes.
Skechers knows how to create a morning worth waking up extra early for.
The spring summer 2015 preview of the new line of Skechers took place at Elmwood Spa – the definition of a high end, luxury spa that is worth paying a premium for.
Upon arriving, I was asked if I would like a foot massage and then treated to a delicious breakfast spread – is there any better way to start a morning than this? I think the world would be filled with happy people if everyone got to start their day with happy feet.
After my toes were exfoliated and relaxed, I entered the showroom where we all got a good look at the massive variety of shoes Skechers currently produces.
Admittedly, the last time I owned Skechers was probably grade 8, but back in those days I absolutely adored this brand.
You were the cool kid at school if you were lucky enough to have a pair.
I specifically remember my beloved baby blue chunky foam wedges, my first pair of heeled shoes – I had lusted after them for a while before my parents agreed to buy them for me. I wore them so much that summer that they were grey once fall came around and it was time to start wearing boring shoes again.
While it has been over a decade since I last owned a pair, that is because I had always associated them with running shoes once I outgrew the girls style shoes I had once adored – and sneakers aren't a type of shoe I wear unless I'm in a gym – AKA never.
But I quickly found out just how expansive the brand has become. While comfortable sneakers for women are obviously their main appeal, they have boot styles that I would happily purchase, and shoes suitable for work – but much more comfortable than the typical dress shoe. AKA I want all of these.
I was lucky enough to take home a pair of their rainbow Skech-Knit Mesh Flex Appeal Memory Foam sneakers as seen above, and man, if I knew running shoes could look this cool and feel this comfortable I might not have had an aversion to wearing them on my walks and while running errands.
The knit idea allows them to be incredibly comfortable – you know how typical athletic shoes don't really allow your feet to move, and then the leather ends up cracking where your foot bends when you actually do run in them? These will never give you that problem. It also allows them to come in amazing colours and patterns that you would otherwise never see on a shoe.
And can we talk about the idea of built-in memory foam insoles? YES please. I don't know why this concept doesn't exist with every shoe that is ever made. It's essentially a custom insole for your foot – and if you struggle with foot pain as much as I do you'll understand just how valuable that is.
The knit shoes (and most of their other styles) are also sleeker than most running shoes, they fit closer to your foot, weigh very little, and don't look bulky on. They're the perfect shoe to wear to yoga and pilates class – I've always struggled with what to wear with my lulus on the way to classes because regular running shoes make you look like bigfoot when you're wearing tights, and nice shoes look odd with athletic wear.
These are the perfect solution.
It's safe to say I am happily back on the Skechers train after a 15 year hiatus.
While I didn't travel so far this year that I needed to board a plane, I still managed to get my wanderlust fix in by taking a bunch of road trips across Ontario.
There is really nothing I love more than a good road trip. My favourite people, my favourite music, some snacks and a good vehicle are all that is required for a memorable mini-vacation on a whim. Thanks to Honda, I was able to try a handful of different cars for weekend getaways throughout 2014, and I'd love to take you through the ones I found particularly great for road tripping.
HONDA ACCORD – BEST FOR WINE COUNTRY
As seen above with my man, the Accord is the perfect practical car. I had the chance to test it out in Niagara, and you can read more about that trip and how much I loved the car over on Dose.
ACURA MDX – BEST FOR MUSIC FESTIVAL CAMPING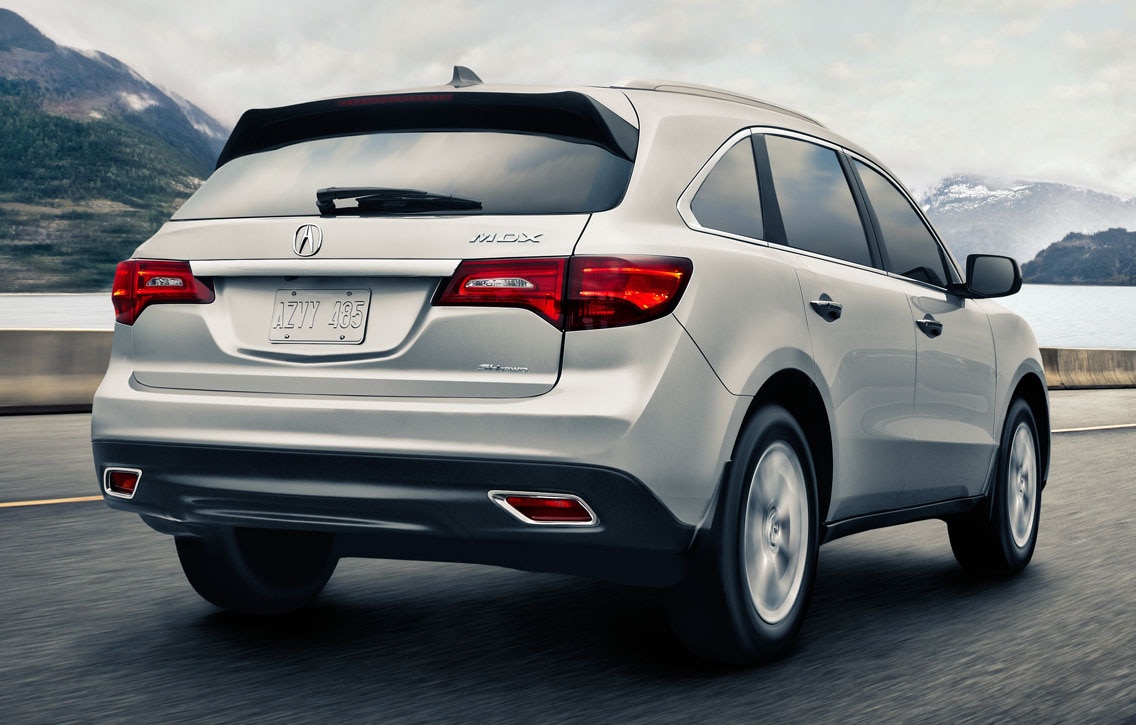 While I didn't use the Acura for a Bonnaroo trip, I couldn't help but think that it would be absolutely perfect for that situation when I was testing it out. Back when my friends and I drove down to Tennessee for the festival, we were in a small economy rental – and with all our stuff packed in – it  was not particularly comfortable. Not to mention that the heat in Tennessee in June is unbearable, so sitting in the vehicle for shade/sleep (since the tent was unbearably hot) was something we all needed to take turns doing.
The Acura is an incredible vehicle for a variety of reasons, but its spaciousness would definitely come in handy in such a situation. You can take the seats down for extra room should you need to sleep in it. Plus, the dvd player setup in the back will keep your friends entertained over the very long drive, and the navigation system will make sure you don't get lost trying to find the farm. And the surround sound audio and SiriusXM mean you'll be able to sing your heart out the whole drive down.
HONDA CIVIC – BEST FOR A BEACH TRIP

I was able to test out the Civic on my way to go parasailing for the first time in Grand Bend. This short trip might be the highlight of my travels in 2014 because not only had I never parasailed before, but I had never been to the adorable beach town that is Grand Bend before. Parasailing is unlike anything I've ever experienced. Ziplining in Victoria is probably the only thing I can compare it to. But somehow parasailing was scarier, even though it only lasted about five minutes. I probably shouldn't have googled parasailing accidents before I went – but knowing something has a risk is half the fun of doing it, right? It was truly one of the most spectacular views I've ever witnessed in my life. I wish Grand Bend was closer, as I would be there every weekend in the summer if I could.
The Civic might be my favourite car of them all. If I was going to buy a car today, I'd probably be going with a Honda Civic. It is beautifully made, gorgeous to look at, great on gas, and has all the incredible features I've come to expect from Honda – push start, rear camera, voice navigation, incredible audio, lane watch, and I don't even have to fish through my purse to find the keys – it detects them and unlocks automatically when I approach.
I love this car.
HONDA FIT – BEST FOR ADVENTURES
[tube]https://www.youtube.com/watch?v=qA67ljTbJJU[/tube]
I had a chance to try out the Fit while participating in my first drumming lesson. Yes, I finally fulfilled my childhood dream of learning to drum! Well, maybe not fulfilled, but I almost learned how to play Sweet Home Alabama well enough that I wasn't completely ruining the song. See me awkwardly taking my first few hits in the video above!
The Fit is cool for a a few reasons – one being it's price point is super reasonable for a new car. Another being that you can literally fit almost anything in it, despite it being a small car. As you saw, we were able to fit a bass drum in it – which I wasn't even expecting would actually work. You can use it as a 4 seat when you want to grab your friends for an impromptu trip to Montreal, or as a 2 seater when you want to pack your life in the car and see where the road takes you.
ACCORD HYBRID – BEST FOR EVERYDAY USE

The Accord Hybrid has everything I already loved about the Accord, but is also extremely efficient on gas – I spent a total of $30 over 4 days of heavy highway driving, compared to the $60 to $80+ I would usually spend on much less driving.
If everyone that drives would be able to switch to a Hybrid, the world would be a cleaner place, and people would suffer less rage from exorbitant gas prices. The only thing better than a Hybrid is the electric car – and I hear Honda is working on some models as we speak.
I can't wait.
—
On another note, Honda is doing something truly important this holiday season. Help them donate $20,000 to the Make-A-Wish Foundation by donating. For every dollar you contribute – they contribute another dollar. It's the time of year to give, and this is a great way to make your contribution go twice as far.